RNSH is a high volume centre for airway and head and neck surgery. There are approximately 200 microlaryngoscopy and other airway surgery cases, and over 100 major head and neck cancer cases with free flap repair each year.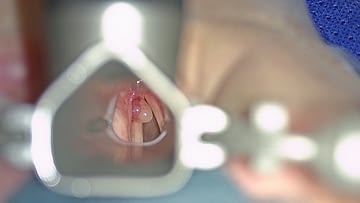 As a referral centre for major trauma, burns and spinal injuries, acute airway management is also common, and the anaesthetic department supports ICU and the emergency department with difficult airway management.
There is one airway fellowship position per year, with a focus on the key clinical and non-clinical skills associated with complex airway management. The fellow will have two days a week of specialised airway/head and neck surgery lists, with exposure to ENT clinics for nasendoscopy and diagnostic training. The remaining clinical days will have a broad exposure to the other sub-specialties on offer, including complex vascular neurosurgery, obstetrics, burns, spines, vascular, and ultrasound guided regional anaesthesia. On call duties are the same as described for the general fellowship.
Human factors are a key component in airway management. The fellow will focus on these non-clinical skills through involvement in managing simulation courses and workshops including the ATTAAC Course (Advanced Technical and Teamwork training for Anaesthetic Airway Crises) at the attached Sydney Clinical Skills and Simulation Centre.
The fellow will also have an important role in airway education for anaesthetic, emergency medicine and ICU trainees, and there will be many opportunities for research and audit into airway management through the department's Northern Sydney Anaesthetic Research Institute.
Enquiries regarding the airway fellowship should be addressed to airway.fellowship@rnsanaesthesia.org