The RNSH Anaesthetic Drug Allergy Service is continuing to accept referrals during the COVID-19 outbreak.
Arrangements have been made to ensure patients and referrers are supported remotely if face to face appointments cannot proceed due to COVID restrictions.
Please note, this clinic investigates reactions to drugs specifically associated with anaesthesia and surgery.
For all general allergy enquiries, please phone the Department of Immunology on 9926 4108.
If you are undergoing a surgical procedure, you can rest assured that modern anaesthesia is safer than ever before. As anaesthetists, we pride ourselves on delivering a service that is considered one of the safest in the world. However, unpredictable events do occur, sometimes in the way of allergic reactions to the various drugs used to provide anaesthesia.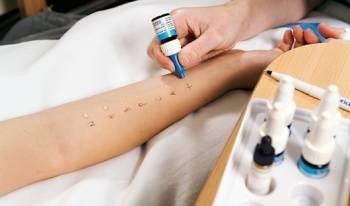 There is a broad spectrum of possible adverse reactions, ranging from mild symptoms such as rashes all the way through to severe life threatening reactions. Our Clinic is the largest referral centre for allergy testing in New South Wales, and an active contributor to the Australian and New Zealand Anaesthetic Allergy Group.
If you do develop a reaction while under anaesthesia, your anaesthetist will provide immediate treatment and organize referral to our clinic after you have been discharged from hospital. Our job in the clinic is to try and identify the drugs responsible and also identify "safe" alternatives should future anaesthetics be required. The clinic runs twice a month, and your appointment will last for approximately thirty minutes. During your appointment, a specialist anaesthetist will take a brief medical history, ask you about the events as you recall them, and then perform both blood and skin tests.
By the end of your appointment the causative agents will often be identified, although there is sometimes a delay of several weeks for processing of blood tests. Once results are available, you, your referring doctor and local doctor will receive a letter outlining the findings. It is important for you to bring this letter to any future anaesthetic assessments.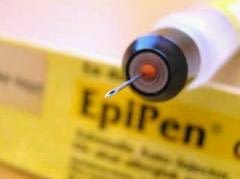 The doctors looking after you will then have an understanding of the events which transpired and will be in a better position to deliver future anaesthetics safely. Further information can be found on the Australian and New Zealand Anaesthetic Allergy Group website.